International Mediators
George Lim
Senior Counsel, Consultant, Wee, Tay & Lim LLP, Singapore
Josephine Hadikusumo
Regional Counsel, Texas Instrument, Singapore

Ms. Jenny Seeto
Accredited Mediator
Jenny retired as the Senior Partner of PwC Fiji on 31 December 2017. Jenny has vast experience in the provision of multidimensional services to a diverse range of clients in Fiji and globally in the areas of HR Advisory Services, Assurance, Taxation and Business Advisory. Her clients are from local, regional, multinational and international organisations across various industries in both the private and public sectors including non-profit organisations, statutory bodies, banking, insurance, education, infrastructure & transport, properties & investments, manufacturing, wholesale & retail trade, oil, forestry, agriculture, fisheries, lands, health,and tourism.
Jenny's involvement in Fiji's national economy has included key roles in the development of different sectors. She was an Election Commissioner in Fiji. She has been involved in boards and committees including member of the  Public Service Commission; Taskforce on Public Enterprise Reform; Public Enterprises Advisory Committee; National Taskforce on Microfinance; Consumer Council of Fiji; Women's Advisory Council to the Minister of Women; Capital Markets Advisory Council; University of the South Pacific Council; Deregulation Review Panel; Board of Governors of the Fiji Institute of Technology and Chairperson of the Value Added Tax Review Panel.
Jenny holds a Bachelor of Arts Degree in Accounting and Economics from the University of the South Pacific. She holds a Certificate of Public Practice from the Fiji Institute of Accountants, is a registered Tax Agent in Fiji and an Investment Adviser Representative licensed by the Reserve Bank of Fiji. Jenny is also a fellow member of Fiji Human Resources Institute and is an accredited Mediator by the Singapore Mediation Centre.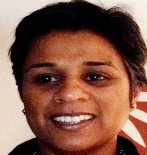 Ms. Ana Rokomokoti
Accredited Mediator
Ms. Ana Rokomokoti graduated with a Bachelor of Arts and Laws from the University of Tasmania, Australia and a Post Graduate Diploma in Legal Practice from the Australian National University also in Australia. She is the Head of Department of Law of the School of Accounting and Law which is part of the College of Business, Hospitality and Tourism Studies, Fiji National University. She has a wide range of experience in various areas of law. However her specific interests lies in Law of Equity and Trusts and Land Law and she teaches in these areas.
Ms. Rokomokoti is a former Chief Registrar of the High Court of Fiji and Resident Magistrate of Fiji Magistracy, and also has served as a Diplomat with the Fiji Ministry of Foreign Affairs and International Cooperation.
She previously served in the Republic of Fiji Military Forces, Attorney General's Chambers, Ministry of Lands and Mineral as a legal practitioner. She holds the rank of Major in the Republic of Fiji Military Forces Territorial Forces. She has been awarded the Mutli-National Forces and Observers Medal and General Service Medal both associated with peace-keeping.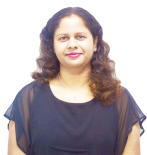 Ms. Bindula Prasad
Accredited Mediator
Ms. Devi graduated with a Bachelor of Laws Degree from the University of the South Pacific in 2002 and subsequently obtained a Professional Diploma in Legal Practice in 2003. She also attained a Professional Diploma in Legislative Drafting in 2007, also from the same University.
Currently, she is pursuing her Master of Laws Degree from the University of Fiji.
Prior to joining Consumer Council of Fiji, she worked as a Legal Associate with Maharaj Chandra & Associates, a Suva law firm, for almost 3 years. Ms. Devi has also worked at the Fiji Human Rights Commission for just over 3 years, initially as the Legal Officer in the Complaints Section and later as the Senior Legal Officer for the Policy and Analysis Division. She also had a stint with the then Fiji Commerce Commission as the Senior Legal Officer in 2009.
Currently, Bindula Devi is the Senior Manager Corporate with the Consumer Council of Fiji. She joined the Council in June 2010 as the Manager Alternative Dispute Resolution and Consumer Advisory. She was seconded to the position of Manager Projects and Human Resources in 2011 and the position was upgraded to Senior Manager Corporate in 2016.
Ms. Devi was admitted to the Bar of the High Court of Fiji in 2003 and is a practising Barrister and Solicitor in Fiji.
She is a Board Member for Fiji Pharmacy Profession Board as well as Fiji Medicinal Products Board. Moreover, Bindula is a Representative of the Medical Professional Conduct Committee at the Fiji Medical and Dental Secretariat. In addition, she is a Member of the Professional Standards Committee appointed by the Fiji Pharmacy Profession Board.
Bindula Devi is in the panel of mediators of Fiji Mediation Centre since 2015 and has been accredited by the Singapore Mediation Centre (SMC). In addition, Ms. Devi is a Member of the Fiji Mediation Centre Steering Committee.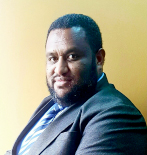 Mr. Watesoni Nata Jr
Accredited Mediator
Mr. Watesoni Nata Jr. is a lawyer and accredited mediator by profession. He is currently a mediator with the Ministry of Employment, Productivity & Industrial Relations (MEPIR); responsible for mediating employment grievances and disputes on a daily basis. Current stats for the first 3 quarters of 2017 place Mr. Nata's success rate in resolving employment grievances at an indicative 89.00%. Mr. Nata also sits on the panel of mediators with the Fiji Mediation Centre and has also been appointed to the panel of mediators for Arbitration Court matters under Part 19 of the Employment Relations Act 2007.
Mr. Nata also has extensive mediation experience in consumer/commercial issues having previously managed the mediation services/ consumer complaints division at the Consumer Council of Fiji. Under his leadership, the division recorded an 88.75% success rate for the year 2014.
Mr. Nata is passionate about community development and has engaged with various not for profit community projects, and mediated various issues on a pro-bono basis.
Ms. Adrienne Ali
Accredited Mediator
Adrienne is a practicing barrister and solicitor with24 years' law firm and in-house legal experience focusing on banking and finance, commercial and employment law and a broad array of corporate transactional, regulatory, and business matters. She is adept at assessing and mitigating legal risk, while maintaining an emphasis on achieving commercial resolutions.
Adrienne is also experienced in civil, criminal and family law litigation in Fiji but prefers to engage in the settlement of matters outside of court.She was accredited as aMediator by the Singapore Mediation Centrein September 2015 and was a certified as a Family Law Mediator in March 2018.
Adrienne is also a member of the Steering Committee for the Fiji Mediation Centre and she has mediated commercial and transactional disputes, business and shareholderdisputes, employment issues and property and family disputes.
Adrienne obtained a Bachelor of Laws Degree and a Bachelor of Arts Degree in Politics and German from the Victoria University of Wellington, New Zealand in 1995, as well as a Masters of Laws in International and European Law from the University of Bremen in Germany in 2001. She worked in New Zealand as a legal editor for Lexis-Nexis, and in Germany, London and New York as a derivatives lawyer.
Adrienne has been admitted to the bar in New Zealand, England and Wales and Fiji. She is tri-lingual (English, Hindi and German) and conducts mediations in both English and Hindi.
Krishan Prasad
Accredited Mediator
Krishan is an alumnus of the University of Fiji – School of Law having obtained a Graduate Diploma in Legal Practice and a Bachelor of Laws Degree from the University in 2012. He is a Barrister and Solicitor and currently on a Quasi-Judicial appointment as the Deputy Registrar Legal of the High Court of Fiji.
He also has attended to the following professional trainings abroad:
2013: Executive Leadership Training at the China Executive Leadership Academy Pudong (Shanghai, China);
2015: Judicial Case Management Strategies Training at the Singapore Judicial College;
2017: Judicial Administration Training with Public Administration International (London,UK);
2018: Complaints processes training for Ombudsmen and Public Complaints handlers with Public Administration International (London, UK);
2019: Judicial Executive Leadership Training at LYK School of Public Policy (National University of Singapore) in conjunction with the Singapore State Courts
Mr. Prasad is a career Civil Servant who has been working with the Fijian Judiciary since 2005. He had started off his career as a Court Support staff and subsequently upon his admission to the Bar. As a Barrister and Solicitor he served as a Legal Officer/ Prosecutor with the Chief Registrar's Legal Practitioners Unit.
In 2013 he was appointed as the Deputy Registrar Legal based at High Court Lautoka, in this role apart from legal work he was also the Divisional Administrative Head of the Judicial Department in the Western Division. He served on this post until 2015 when he was promoted as the Deputy Registrar Legal of the High Court of Fiji based at Suva.
Krishan has been a Mediator since 2016 having been accredited by the Singapore Mediation Centre. He has been actively mediating matters with the Fiji Mediation Centre relating toan array of Civil Disputes, Negotiation of Collective Agreements between Employers and Unions, Employment Disputes, Family Matters, Contractual Disputes, Company Matters, Land Disputes, Succession Disputes and Traditional Rights disputes amongst others.
He focuses on "thinking outside the box" solutions and attributes his passion for mediation through an equally fascinating interest in fixing motor vehicles and riding motorcycles whereby one needs to take a wholesome approach "balancing life" and mending things to make "the machinery of life" work smoothly.
MsRosarine P Lagi (Rosie)
Accredited Mediator
Rosie is an Associate legal practitioner with Nawaikula Esquire. She worked at Nasinu Town Council prior to that. She is also a legal advisor to the Council of Rotuma, Fiji Rotuma Association, and the Pacific Foundation for the Advancement of Women (PACFAW).. Her busy schedule often includes part – time lectures in accounting, auditing and business law courses(Commercial, Company, Taxation) at USP and the University of Fiji. She also does pro – bono work with the Methodist Church (Wesley Circuit, Suva) and several Suva Rotuma Districts. Her line of work involves mediation on various issues.
Since 2008, Rosie has been a consultant / does training and investigation in forensic accounting and fraud examinationareas. The organisations include FNTC (FNU), Master of Commerce (USP), Auditor General's, Fiji Police Academy, and various government departments and faith –based organisations.She is a certified teacher (USP), and trainer (CIV in Workplace Training and Assessment, Aus.) a Certified Internal Control Auditor (CICA) and Certified Fraud Examiner (CFE)
Rosie worked in previous governments with the Ministry of Education (teacher), Ministry of National Planning, Housing, Urban Development and Environment (Minister's Private Secretary), Fiji Police Force – Major Fraud (forensic analyst) and the PM's Office (intelligence analyst). She worked at NLTB (finance accountant),Fiji Inland Revenue (tax auditor). Zucci Mode Ltd (PNG) (cost / management accountant) She has lectured at FIT, Unifiji and USP in accounting, auditing and taxation practice and law.
She is a former Board of Director for Housing Authority of Fiji, Public Rental Board, Ministry of Local Government, Consumer Council of Fiji, Department of Heritage, Arts and Culture (National Forum), YWCA – Fiji, International Transparency – Fiji, and the Institute of Internal Auditors – Fiji (IIA-Fiji). She is a former Fiji Tax Agent (1998 – 2012)
Rosie has Masters in Business Administration (CQU) and Forensic Accounting (UOW), Post Graduate Diploma in Legal Drafting (PDLD), Bachelor of Law (LLB), Bachelor of Arts (Accounting & Economics), a Diploma in Education from USP. She has a Graduate Diploma in Legal Practice (GDLP – Unifiji). Her Doctor of Philosophy dissertation is in the integration of Society and Religion (current) i.e. interdisciplinary research in white – color crime and religion.
Rosie is a pragmatic practitioner and a strong advocate of the integration of academic and practical experience (skills and knowledge). She has strong interests in research and development, especially in how Fiji maintains / aligns itself to international law and standards.
Hon Justice Rajaratnam Suresh Chandra RJA
Resident Justice of Appeal, COA, Fiji
Hon Justice Kamal Kumar
High Court Judge
Hon Justice Mohamed Riyaz Mohamed Hamza
High Court Judge
Master Sianiu Bull
Master of the Court
RM Charles Ratakele
Resident Magistrate
RM Sufia Fazilat Hamza
Resident Magistrate
RM Henpitage Pushpa Nilantha Rangajeeva Wimalasena
Resident Magistrate
RM Liyanage Kashyapa Wickramasekara
Resident Magistrate
RM Deepika Prakash
Resident Magistrate
Priyantha Liyanage
Resident Magistrate
RM Geethani Wijesinghe
Resident Magistrate
RM Jeremaia Savou
Resident Magistrate
RM Jeremaia Lewaravu
Resident Magistrate
Krishan Prasad
Deputy Registrar Legal, High Court of Fiji
Vinay Sharma
Registrar, Family Court, Suva
Meli Vakacabeqoli
Director Counselling, Judicial Department
Jenny Seeto
Accountant & Consultant
Ronald Navin Prakash
Lawyer
Raijeli Tuivaga
Lawyer/ Lawyer, MRV Consultant
Mohammed Afzal Khan
Lawyer, Khan & Co
Ana RokoMokoti
Lawyer/ Head of School, School of Law, Fiji National University
Raijeli Tuivaga
Lawyer, MRV Consultant
Ma'imoa Koila Kabu
Lawyer
Ulamila Fa- Tuituku
Lawyer, Law Solution
Maria Goreti Muavesi
Lawyer
Adrienne Ali
Lawyer, Interalia Concultancy
Bindula Prasad
Lawyer, Consumer Council of Fiji
Watson Nata
Non Legal Tribunal, Employment Relation Tribunal
Atonio Takala
CEO, Fiji Public Trustee Corporation
Devanesh sharma
Lawyer, R. Patel Lawyers
Christina Panikar
Lawyer, Fiji Development Bank
Mary Motofaga Lee
Lawyer, Attorney General's Chambers
Maria Cecilia Clarissa Gonzales Sanchez
Lawyer, Rams Law
Melvin Rohitesh chand
Lawyer, Munro Leys
Ulamila Tabutabu
Senior Court Officer, Judicial Department
Lisa Apted
Accountant/Consultant
Nitin Gandhi
Accountant/Consultant
Jamie Anne Bancod
Lawyer, Bancod Chandra Lawyers
Abdul Shahfeel
Bank Officer, Fiji Development Bank
Reginald Anthony Harper
Lawyer, O Driscoll & Co
Augustine Leroy Sokimi
Lawyer
Stephanie Dunn
Lawyer, Fiji Women Crisis Centre
Silipa Tagicaki-Kubuabola
Lawyer, Prime Minister's Office
Cama Tuberi
Resident Magistrate, Judicial Department -Labasa
Marama Tuisawau
Registrar Family Court, Judicial Department -Labasa
Bandula Gunaratne
Resident Magistrate, Judicial Department-Lautoka
Marie Chan
Lawyer, Chan Law
Vinti Prasad
Lawyer, Legal Practitioners Unit
Pasepa Rosarine Lagi
Lawyer
Maopa Wati Seeto
Lawyer, Reserve Bank of Fiji
Avneel Chand
Lawyer, Legal Practitioners Unit
Siromi Turaga
Resident Magistrate, Nadi
Supreena Naidu
Lawyer, AP Legal
Armish Pal
Lawyer, AP Legal
Vandhana Narayan
Lawyer, BSP Life General Manager
Laurel Vaurasi
Lawyer, Shekinah Law
Daniel Goundar
High Court Judge, Suva
Vilikesa Qauqau
Senior Court Officer, Judicial Department
Senileba T Levaci
Resident Magistrate
Nirosha S D S Kannagara
Resident Magistrate
Samuela Qica
Resident Magistrate/em>
Peni W Dalituicama
Resident Magistrate
Ofa B Tagi
Registrar of Employment Tribunal
Peni W Dalituicama
Resident Magistrate
Rakesh Sharma
Senior Court Officer, Labasa
Ashika Narayan
Senior Court Officer, Suva
Litiana Mele Ratidara
Lawyer
Roselyn Fong
General Manager, HFC